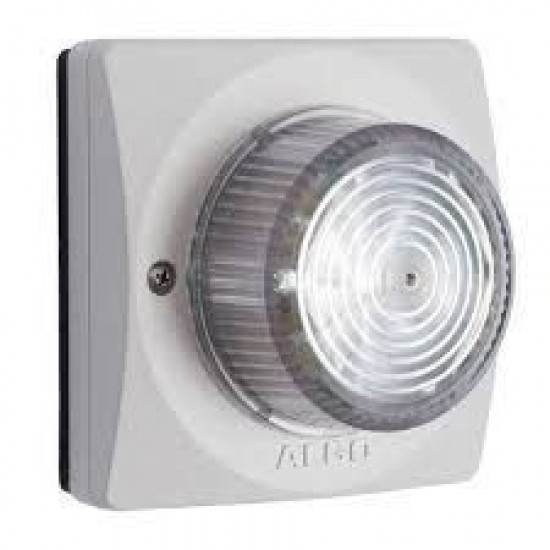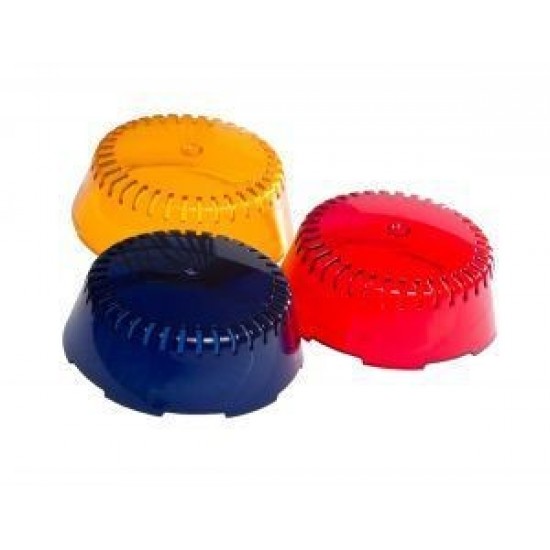 New


ALGO 8128 IP STROBE LIGHT FOR TELEPHONE, SECURITY, SAFETY & EMERGENCY ALERTING
IP STROBE LIGHT FOR TELEPHONE, SECURITY, SAFETY & EMERGENCY ALERTING
The 8128 is a SIP compliant IP strobe light. This endpoint is PoE, using LED's designed for alerting and notification of telephone, emergency, safety and security events (e.g., OSHA, ADA). The strobe features 16 configurable flash patterns/intensities and four color options to suit any application, particularly in noisy or noise sensitive environments.
The high intensity LEDs of the 8128 provide extended life over Xenon type strobes, and more luminance with less energy. The strobe supports multicasting, and can be deployed in any number for mass notification applications (e.g. weather evacuation, workplace safety or security notification, etc.). The 8128 can be combined with all variety of Algo IP endpoint speakers and paging adapters to provide a comprehensive audible and visual alerting solution, whether for small or large enterprise / campus applications.
360 x 180 visibility and flash pattern options make these strobes suitable to mount on a wall or ceiling. When properly installed, the 8128 can also be used outdoors.
BENEFITS
Network managed and supervised SIP and multicast endpoint
Match the aggressiveness of the flash pattern to the application requirements (i.e., low, medium and high intensity options)
Multicast to scale from one to many synchronized strobes
Notification without audible noise
Notification in noisy environments or for the hearing impaired
Compatible with all varieties of Algo speakers and paging adapters for more comprehensive alerting solution requirements
Long range visibility from any angle
Life expectancy 200 times longer than Xenon strobe, with zero light degradation for at least 34 years of continuous use
PoE (802.3af) eliminates need for local power supply
FEATURES
SIP compatibility with all leading UC vendors including: Avaya, Broadsoft, Cisco, Digium/Asterisk, Mitel, Metaswitch, NEC, and Polycom to name a few
Multicast receive or broadcast capability
Mix with any number and model of Algo speakers and/or paging adapters using multicast (e.g. 8128, 8180, 8186, 8188, 8301, 8373) for a comprehensive mass notification alerting system
Selectable, preloaded flash patterns and intensities
Available colored lens in amber, blue, clear & red
Light splashes onto wall or ceiling for enhanced visibility
Mounts to double gang box or any flat surface (i.e. ceiling or wall mount)
Up to 198 candela luminous intensity
Configurable through web interface
Auto-provisioning (i.e., TFTP, FTP, HTTP)
SNMP supervision
Programmable relay (dry contact) input and output
UL/CSA, FCC, CE
APPLICATIONS
Visual ring notification in noisy environments or where employees are wearing hearing protection / hearing impaired (e.g., manufacturing or utility plant, machine shop, etc.)
Visual ring notification for a call center, warehouse, restaurant or kitchen, etc.
Alerting in noise sensitive environments (e.g., maternity ward, court room, studio, library, etc.)
Mass notification for security, safety and emergency alerting (e.g., school lockdown or evacuation, workplace safety or weather warning, etc.)
ADA and OSHA compliance
Stock:

In Stock

Model:

ALGO 8128

Weight:

1.00kg

ALGO